Alaska Auto Transport
Lepke Auto Transport offers a dependable car shipping service to and from Alaska! We use a terminal in Seattle and Anchorage for transporting vehicles between the continental US and Alaska. And of course we have no problem transporting your vehicle from your door to or from the terminal in Seattle or Anchorage. Because of the demand, the rates are lower when shipping from Alaska to the lower 48 states. There are several services that are available for transporting your vehicle to Alaska:
Standard Vehicle Shipping Service:
The most common and cost effective method of shipping vehicles is via barge between Seattle and Anchorage. Your vehicle will be securely loaded into a container and placed on the ship. The ship leaves weekly and transit time is 14-16 between Anchorage and Seattle. Rates vary according to size of the vehicle. You are allowed up to 100lbs in the trunk of the vehicle.
Expedited Vehicle Shipping Service:
The expedited service is a roll-on/roll-off (Ro/Ro) ship which leaves twice a week. Your vehicle will be secured on the a deck of the ship instead of in a container. The rate is higher and there is a charge for including personal items in the vehicle.
Season Option:
Trucking – Using a ship during winter can lead to delays due to weather. During this season we offer another option of shipping your vehicle on an enclosed truck. This service has a reduced transit time of 7-10 days.
Along with a variety of shipping methods between Alaska and the continental US we also provide rates to several locations within the state of Alaska. Below are general rates from Alaskan cities to Anchorage.
Fairbanks
Kenai
Homer
$400
$400
$800
10 Reason to Trust Your Vehicle Transport to Lepke:
We're a family business personally invested in earning your trust.
Competitive rates. Our customers keep coming back!
No deposit up front.
Safe, reliable vehicle transporters, licensed and bonded.
No Spam, We do not sell your information to 3rd party.
Enclosed auto transport specialists.
Nationwide service. From anywhere, to anywhere.
A+ rating with the

Better Business Bureau

.
Average 5-Star Customer Rating on

transporter reviews

.
Online order tracking for all vehicles.
If you have any other questions please contact us at 877-733-3479 or
email customerservice@lepkeautotrans.com.
Major Cities in Alaska:
Anchorage, Fairbanks, Juneau, Sitka.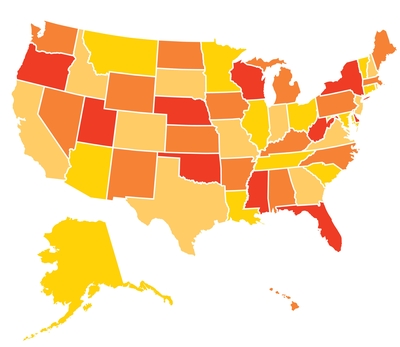 Alabama (AL)
Alaska (AK)
Arizona (AZ)
Arkansas (AR)
California (CA)
Colorado (CO)
Connecticut (CT)
Delaware (DE)
Florida (FL)
Georgia (GA)
Hawaii (HI)
Idaho (id)
Illinois (IL)

Indiana (IN)
Iowa (IA)
Kansas (KS)
Kentucky (KY)
Louisiana (LA)
Maine (ME)
Maryland (MD)
Massachusetts (MA)
Michigan (MI)
Minnesota (MN)
Mississippi (MS)
Missouri (MO)
Montana (MT)

Nebraska (NE)
Nevada (NV)
New Hampshire (NH)
New Jersey (NJ)
New Mexico (NM)
New York (NY)
North Carolina (NC)
North Dakota (ND)
Ohio (OH)
Oklahoma (OK)
Oregon (OR)
Pennsylvania (PA)
Rhode Island (RI)

South Carolina (SC)
South Dakota (SD)
Tennessee (TN)
Texas (TX)
Utah (UT)
Vermont (VT)
Virginia (VA)
Washington (WA)
West Virginia (WV)
Wisconsin (WI)
Wyoming (WY)